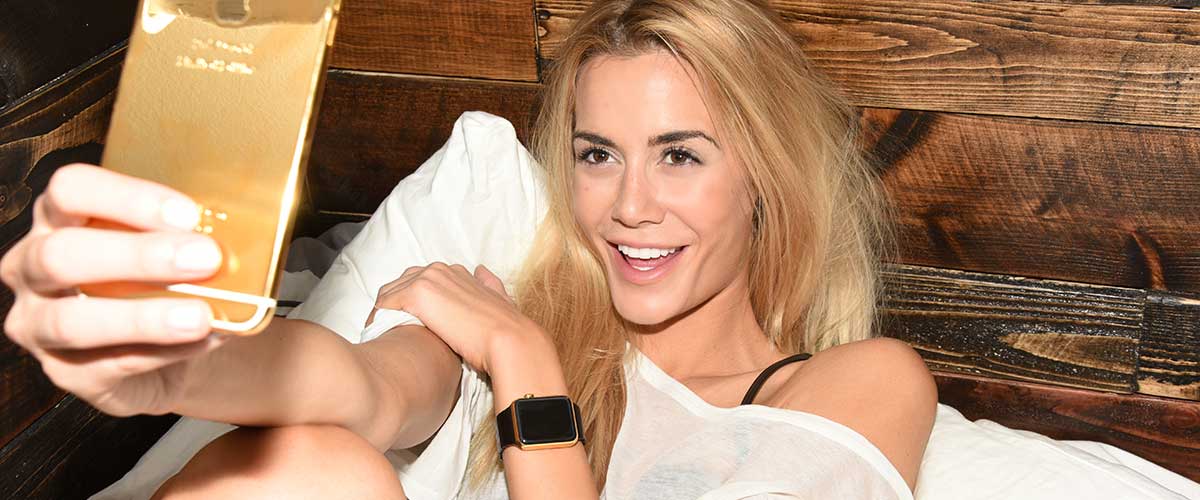 "I love the personal technology from Apple, but I wanted something I could wear
on all occasions and look really good. I bought the Carter Lux Apple Watch and
couldn't be happier! The quality is amazing, but with a twist, real gold.
They shipped right away! Thanks Carter Lux!"
-Emma Garcia, Seville, Spain
"The problem with technology is it looks and feels like technology. I am a geek, but
I also like the finer things in life. When I bought the Carter Lux Apple Watch I was
pleasantly surprised. I could wear technology that looked as good and felt as good
as an haute culture watch. Now I have the best of both worlds."
-Greg Vivaldi, Marin County, California
"I have had the Carter Lux Apple Watch for about a month now and I am very
satisfied. The technology is Apple but the feel of the gold is special. Everyday
someone asks me if I bought the Apple Gold Watch and I say no I bought
something better."
-Carrie Oliver, New Orleans, Louisiana
"I was ready to pull the trigger and buy a gold Apple Watch, until I saw an ad for
the Carter Lux 24 carat gold Apple Watch. I am so happy I bought Carter Lux. I got
the same Apple technology, but a better gold for a better price. I love the feel.
Who says a geek can't have high class style?!!!!"
-James Mclean, Venice, California
"I am so happy I found you for my Gold Plated Apple watch. I love how it looks! I have received many compliments from my family and friends. Thanks again."
-Sebastian Monroe, New York, New York
"Amazing ! I am getting the Milanese band to match my Link Gold Apple Watch I bought from you."
-Frederique White, Paris, France